We're back and we have another great friendship bracelet pattern for you to try! If you're new here I recommend popping over to our Chevron pattern tutorial, so you have an idea on how to make a friendship bracelet for a beginner.
If you're familiar with bracelet patterns then you may know this one, the candy stripe. This friendship bracelet starts off exactly like the candy stripe but then it turns into a zig zag pattern. To start we have five colors to start off easy.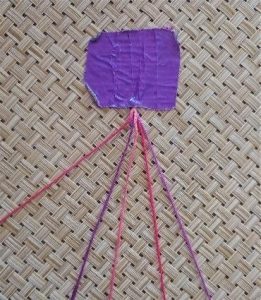 Step 1: You want to grab all the colors you are going to use. For the length of this bracelet, we are going to cut the length of half your wingspan (your wingspan will be the length of both arms opened out to your side, but you only need half). After cutting all your string the same length you will create a knot loop in the middle of your string. When you have that done, secure it down with a piece of tape.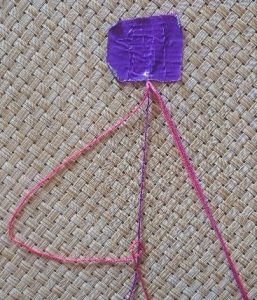 Step 2: To start you will line up your string by the colors you want. For my pattern, I have pink, purple, light pink, dark pink, and light purple. From there you will use the pink string to do the Fantastic Four stitch around each string twice starting with purple.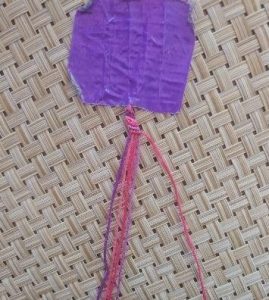 Step 3: Once your first string makes its way to the right then start with the next string, which will be purple. Do the same fantastic four stitch with purple until this one reaches the end on the right side. Repeat this with all the colors until your first pink string makes it way back the front.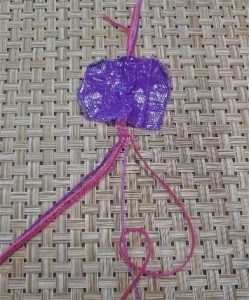 Step 4: Now you have your first pink string in the front, repeat the fantastic four stitch until it reaches the end of the right side. Now that it is at the end use the same string and go backwards with your stitches. You will use a backward four stitch on all the strings until pink reaches the end of the left side. This is the start of your zigzag.
Step 5: Now the pink string is back in the front, and you will start with the next string starting from the right side. You are now working backwards until the original string makes its way back to the end. Understand that the only way your pattern will change direction is when your original string is on the ends. Next string will be the purple one going backwards.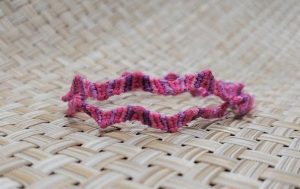 Step 6: Repeat step 5 with the other colors for a zig zag bracelet.
This bracelet is a little bit more challenging since it changes directions but after a bit of practice you will become a pro at this one. Take your time and if you mess up then it's alright because it'll make your bracelet very unique and different from others. As always, trust the process and your friendship bracelet making skills will get better!
Tagged:- arts and crafts, arts camps, friendship bracelets