The holidays are right around the corner, and if you haven't started shopping yet, the task can seem daunting. Especially if you're looking for something extra unique for the kids in your life! We can take the guesswork out of what to get the kids and teens in your life, by introducing recommendations from the Happy Camper Live Holiday Gift Guide! This gift guide is full of suggestions for kids of all ages. The gifts we recommend won't just be used one time and tossed in a corner, but instead will be something the kids can use throughout the year!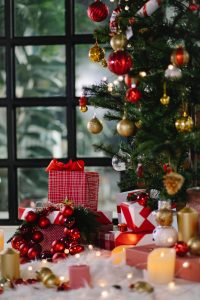 There are four different categories to look through when you are shopping for the special child in your life: teach them to play, let them discover, inspire them, and make them wonder. You're sure to find new brands that are changing the industry by creating toys and activities that kids actually want to do!
Want to gift an experience? A membership to Happy Camper Live's on-demand activities is the gift that keeps on giving throughout the year. A membership includes access to creative classes, science camp and music camp, and classes that will keep them moving like hip hop and ballet.
You could win a prize from the Happy Camper Live Holiday Gift Guide! Enter for your chance to win one of three prizes from the Happy Camper Live Holiday Gift Guide and a one-year subscription to Happy Camper Live. Check out our homepage for a 7-Day free trial. Enter the sweepstakes!
Happy Holidays!
Tagged:- holiday gift guide 2021, holidays