Whisk Yourself Away to Summer Camp with These Great Books!
Heading off to sleep-away camp is always an exciting adventure. It's a time to make new friends, try new things, enjoy the outdoors all while spending a little time away from your parents. At Happy Camper, we bring the best experiences of camp to you.
Another great way to bring yourself back to camp when you can't physically be there is to find some books about the experience. With just a bit of imagination, you'll feel like you are experiencing camp right alongside the characters.
Here we have gathered 9 popular camp-themed books you are sure to enjoy.
Grab a copy of one, find a cozy spot and within minutes you'll be whisked away to summer camp.
Picture Books
Arthur Goes to Camp by Marc Brown
Who doesn't love a good Arthur book? He is probably America's favorite aardvark. In Arthur Goes to Camp, a homesick and grossed out Arthur wants nothing more to be home. When it's time for the big scavenger hunt, Arthur decides it's the perfect moment to escape. Will Arthur's friends ever find him and get him back to camp?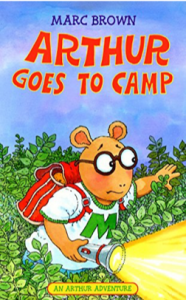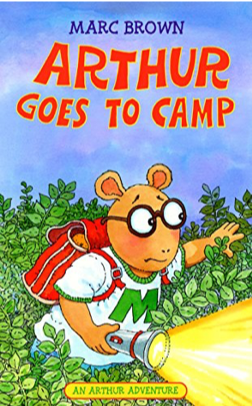 The Night Before Summer Camp by Mindy Pierce and Natasha Wing
As you begin to read this summer camp book, you'll find the rhythm sounds familiar. Based on the poem "The Night Before Christmas" this is just one of many from the series. Like many kids headed off to summer camp for the first time, Rick worries that he won't make any friends. Follow Rick on his fun adventures through his first day of summer camp, where he quickly realizes he had nothing to fear.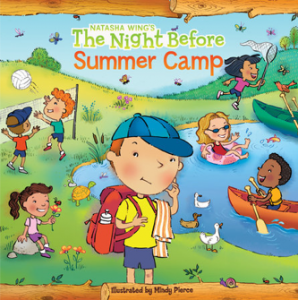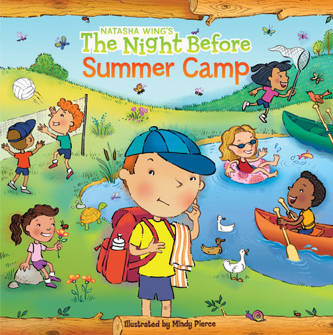 Hello Muddah, Hello Faddah By Allen Sherman and Lou Busch
Pairing hilarious illustrations to go along with the song Sherman wrote over 40 years; this is a book the whole family is sure to enjoy. Get ready to sing along to the words as a young camper writes home to his parents begging them to come to save him from Camp Grenada. Be ready for a twist at the end!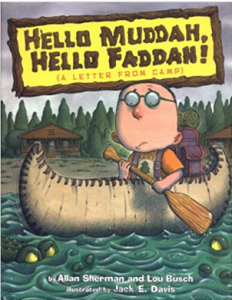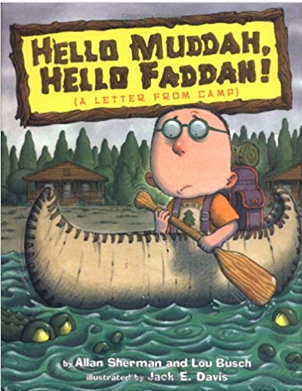 Early Chapter Books
Cam Jansen and the Summer Camp Mysteries by Cam Jansen
Cam Jansen is one of America's favorite kid super-sleuths and in this book, she is ready to solve any mystery that may arise at summer camp. Follow along on her adventures at Camp Eagle Lake. Summer Camp doesn't last forever, though…will Cam be able to save the day before camp comes to an end?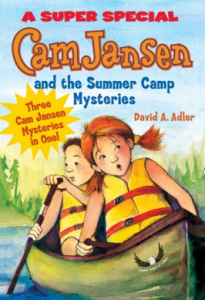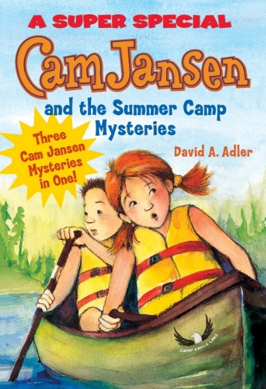 Captain Awesome Goes to Superhero Camp by Stan Kirby
Eugene isn't headed to your typical summer camp. Instead he's off to Superhero Camp! With his Super Dude sleeping bag, he is ready to roll. But where there are superheroes there are sure to be supervillains, too. Once they arrive, their training at Camp Ka-Pow quickly unravels into some real-life superhero work. Can Captain Awesome and the Sunnyview Superhero Squad win the day?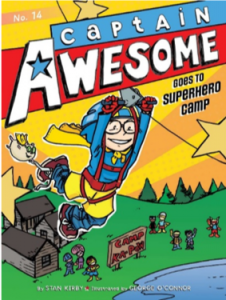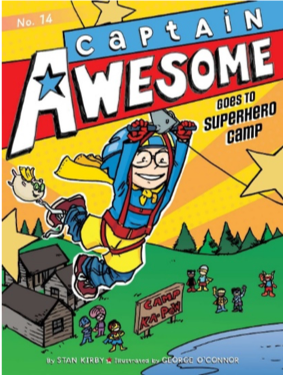 Chapter Books (Grades 4 – 8)
A Week in the Woods by Andrew Clements
Readers will enjoy following 5th grader Mark as he heads out for a week of camp with his classmates. Mark isn't loving his new school or his new teacher but decides to give it all a chance when they head out for their yearly Week in the Woods. But soon, everything goes wrong and both Mark and his teacher are in grave danger. Can the two get back to safety?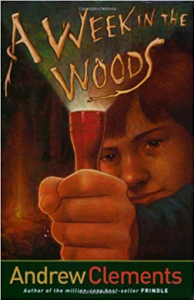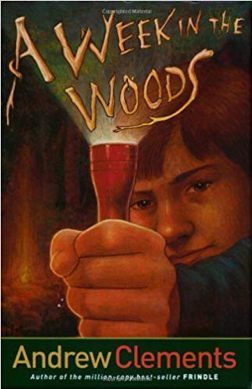 Nerd Camp by Elissa Brent Weissman
This isn't your typical summer camp. Ten-year-old Gabe gets to spend 6 weeks at sleepaway camp, where he will write poetry and perfect his math skills. He can't wait, but he also knows it's many refer to as "Nerd Camp." With his very different soon-to-be-stepbrother by his side, the two are actually in for a wild ride at summer camp.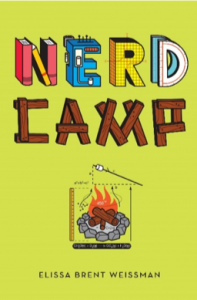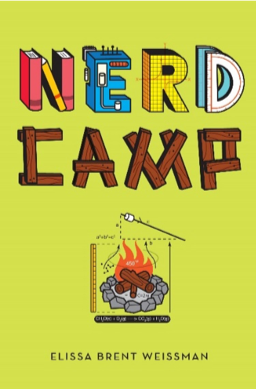 Young Adult
Percy Jackson and the Olympians Series by Rick Riordan
You can tell just by the cover of this book that Camp Half-Blood isn't going to be your average sleepaway camp. Percy Jackson heads to camp to learn about the father he's never known and finds himself in the midst of summer camp adventures that could never be matched in the real world.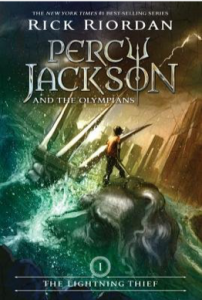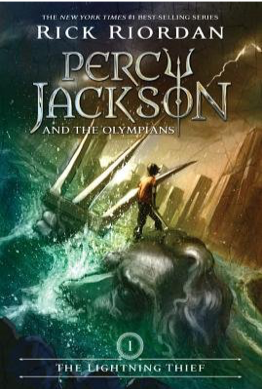 Sleepaway Girls by Jen Calonita
The first in the Whispering Pines series, this realistic fiction story follows the protagonist Sam through her summer camp adventures as a counselor-in-training. With boys to crush on, girls to be friends with (and others to be wary of), Sam is undoubtedly in for the summer of her life.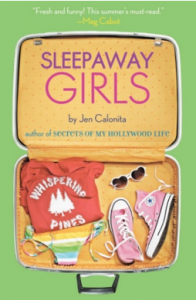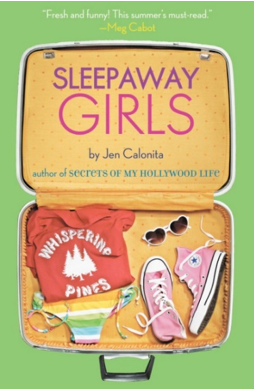 Tagged:- books to bring to camp, great books for kids, summer camp, summer camp books, summer reading for kids