We asked and you answered. We took a poll on our Instagram story to ask which candies are the best ones to have during Halloween. Of course, we couldn't add the hundreds of candies out there but with the few we listed these are the top 5 Halloween candies according to our Happy Campers that everyone looks forward to during Halloween time. We had some Happy Campers message us why their candy they picked is the best too!
Chocolate: Kit Kat bars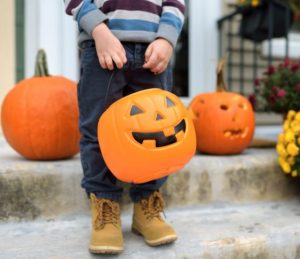 "I love Snickers because they have peanuts in it, and I love peanuts!"
Hard Candy: Nerds
"I love eating the blue Jolly Ranchers because it turns your whole mouth blue for a long time!"
Sour Candy: Sour Patch Kids
"Sour candy is the best, I try to see how many Sour Patch Kids I can eat without making a sour face. So far I can eat thirteen."
Gummy Candy: Fruit Snacks
"I love the Trolli ones because they can be in the shape of an octopus!!"
Lollipops: Tootsie Roll Pop
"Sometimes I try to count how many licks it gets to the middle but halfway I forget and just eat the lollipop anyways and then I'll start over with another one."
Watch out for these candies on Halloween because according to you all, these are the best ones!
Tagged:- family activities, halloween, Halloween candy