Campfire Treats
Try cooking these peaches at your next campfire!
We left camp and took a quick ride to the local farm stand earlier in the day and bought some peaches for a pie. One of our campers all time favorites! However, as the day went on and we were enjoying being outside by the lake we looked for an easier plan to enjoy our peaches.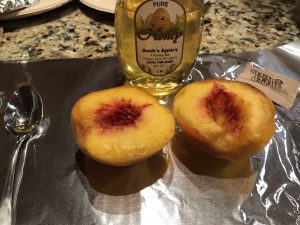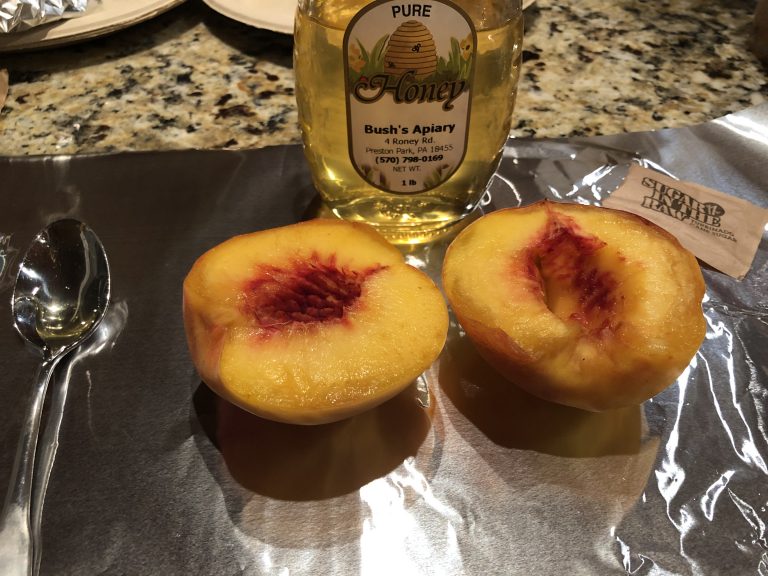 We headed to the Farmhouse to prep. We sliced the peach in half, a sprinkle of brown sugar and a drizzle of local honey and we were on our way! We folded the peach halves into an aluminum pouch and headed down to the lake to begin the fun.
Every camper prides themselves on their campfire building skills. My son is no exception. In fact, this summer he learned how to use flint to start a fire. He was very proud of this newly acquired skill. The fire he built was perfect and the logs were cleverly stacked in way to provide shelving for our peachy treats that we placed in the fire. We brought some vanilla ice cream and a small bag of granola. Then, we chatted as we waited patiently for our peach pockets to cook. It took a bit longer than the 10 minutes we expected and continued to check every five or so minutes. In about 20 minutes, they were just perfect. Some that were kept in even longer took on the consistency of jam. When we opened the pocket you the smell of peaches sweetly filled the air.
We added a scoop of vanilla ice cream and some granola to top it off and gobbled up the treats! BTW, my no sugar no honey version was just as good (aka plain campfire cooked peaches). It was a wonderful night at camp and a treat we will always remember under the stars.
Recipe:
6 Peaches
2 tablespoons brown sugar
2 tablespoons local honey
Vanilla Ice cream
Granola
Cut peaches in half and sprinkle with brown sugar and honey. Wrap in heavy duty aluminum foil. Place in campfire. Cook time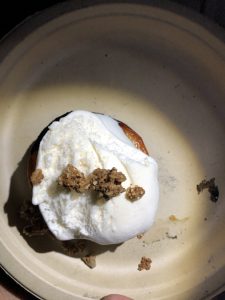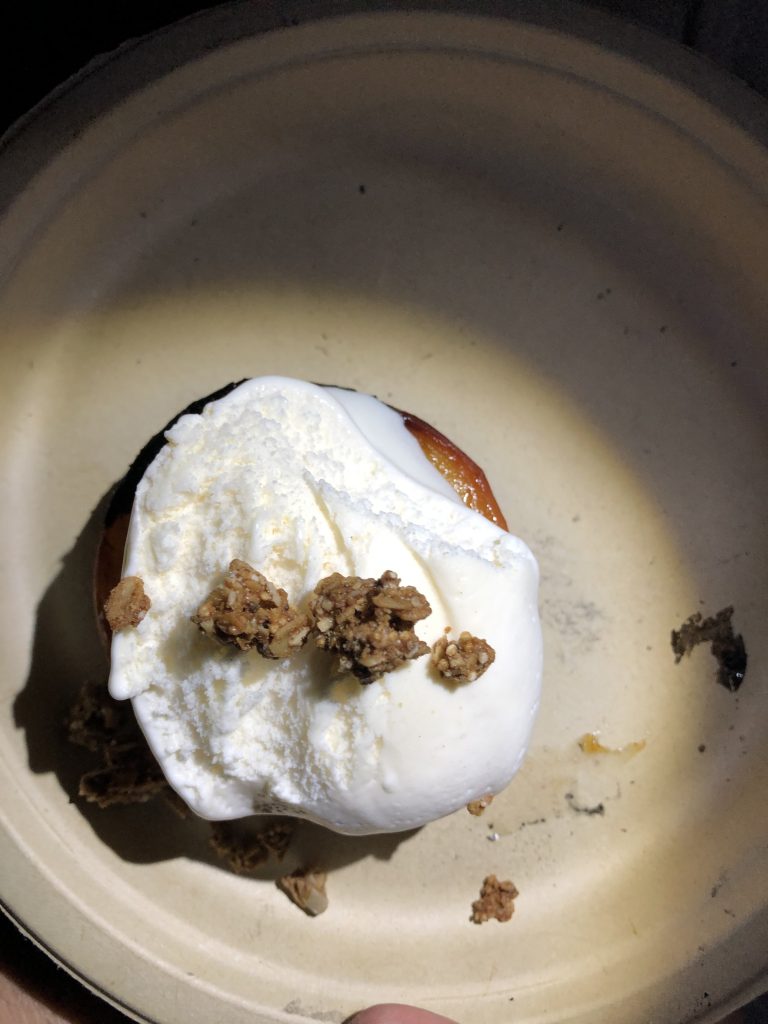 25 minutes. Add some vanilla ice cream and granola on top. Enjoy!
Tagged:- campfire cooking, grilled peaches recipe, summer camp