Whether your child is interested in singing, the keyboard or percussion, we've got some helpful tips for them at Happy Camper Live's music camps. Music is a great activity that can bring the family together in the evenings. If you learn the same instrument you can help each other grow and practice, while offering pointers to each other. If you all learn a different instrument you can form a family band!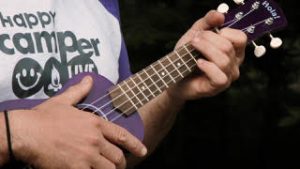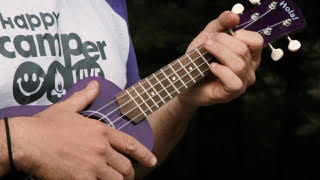 If just the kids are learning it's important to make time to hear their progress, no matter what stage they are in. Offer positive feedback and tell them what they're doing well. If you are a musician and are able to provide constructive feedback, that's a bonus. Make time to listen to them. You could turn it into a weekly talent show where all of the kids perform a musical number of their choice every Friday night.
Pick from these 6 different music camps!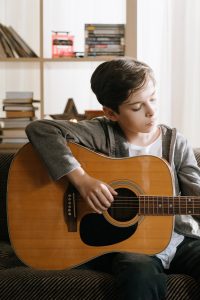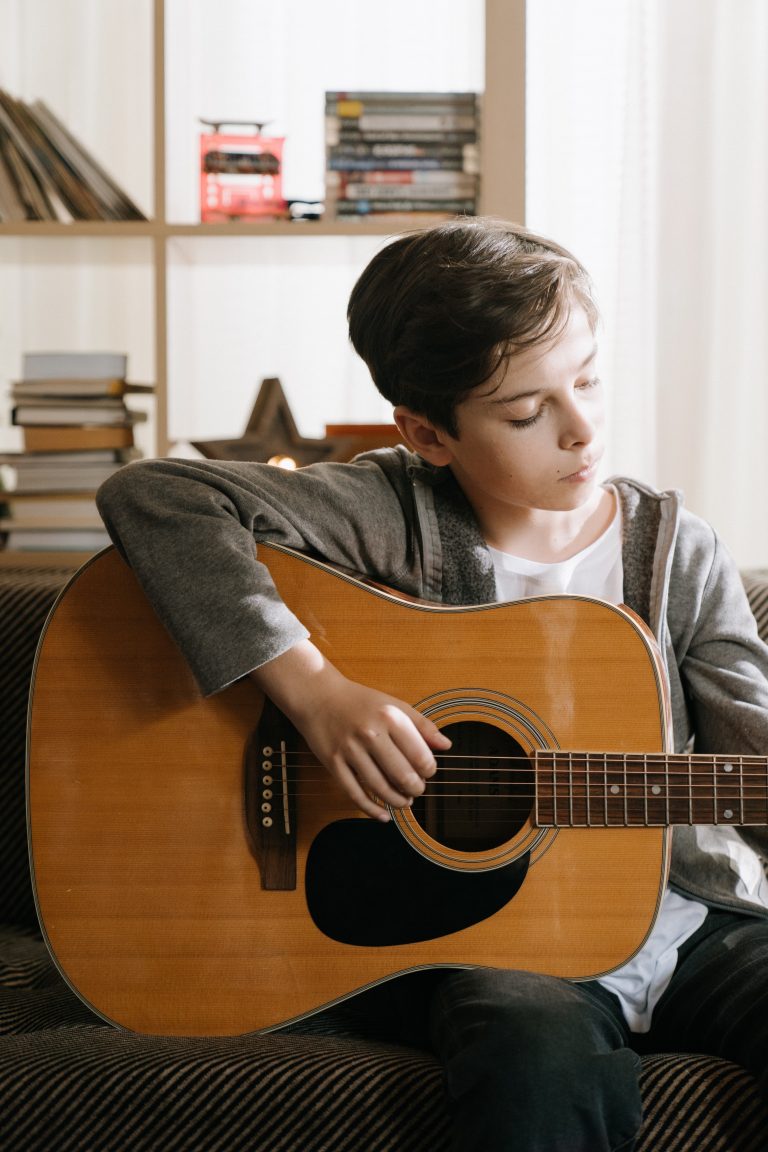 At Guitar Camp, kids will learn about the instrument, practice strumming, try chords and just have a good time jamming.
At Singing Camp kids will develop clarity and confidence, find their voice, and practice vocal workouts. Breath plays a major role in singing, so it's important to learn how to breathe well. Breathing well will support your voice, while singing when there's no breath left is a way to tire your voice. When kids are singing they should breathe deeply from their lower lungs through the nose and out the nose and mouth. Stay relaxed to avoid tensing up and keeping your voice level.
Keyboard Camp will teach the basics of rhythm, chords and songwriting. Kids will also learn about the piano and what notes correlate to which keys.
If your child is into rock and roll music, consider letting them take up the drums, although you might want to invest in some earplugs while they're just starting out because drums can be very loud. You'll definitely want to limit drums to specific hours so you don't bother your neighbors. Some drums you play with your hands and others you play with sticks. At Percussion Camp you can get your stick skills up to par, learn about hand drumming, and practice reading music.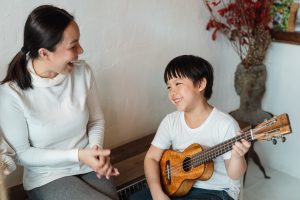 Got a ukelele around the house? Watch our Ukelele Camp videos and learn some easy chords. Then come up with some songs as a family! Your household will be the hit at the next big family reunion.
Violin Camp is new to Happy Camper Live, and kids will learn about the instrument, how to hold it, what bowing is, how to play scales, and other basic violin techniques.
With these camp resources at your fingertips along with the internet, it's easier than ever to learn music skills at home. Upload videos of your family band's progress to the Campfire.
Tagged:- guitar camp, keyboard camp, learn an instrument, music camp, percussion camp, play an instrument, singing camp, ukelele camp