What do you do after the summer camp season ends?
You connect with Happy Camper Live because we keep the summer camp vibe going 24/7.
How do we do it?
It's simple; our staff has years of experience in the summer camp business. We know what works and what doesn't work when it comes to summer camps. We also know how much fun kids have at summer camp and how many cool things they do. That's why we build on them at Happy Camper Live to keep that relationship going.
Summer camp and Happy Camper Live can work together to give your kids the ultimate camping experience.
Think about it this way…
Your kids go to summer camp during the day or to a sleepover camp where they're spending time outdoors, swimming, and even doing arts and crafts projects. They come home and log onto Happy Camper Live where they can try different water activities like wakeboarding or waterskiing. When they return to their other summer camp, they can use some of those skills in their other activities.
Maybe their summer camp also puts on a theater show at the end of the season. Your child can pick up acting and staging tips from Happy Camper Live and bring those back to camp too. Also, the skills they learn at summer camp can help them as they try all of the activities Happy Camper Live has to offer. It's a give-and-take relationship where your child is the real winner.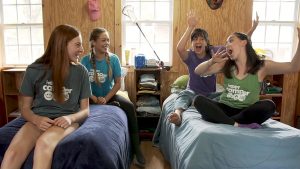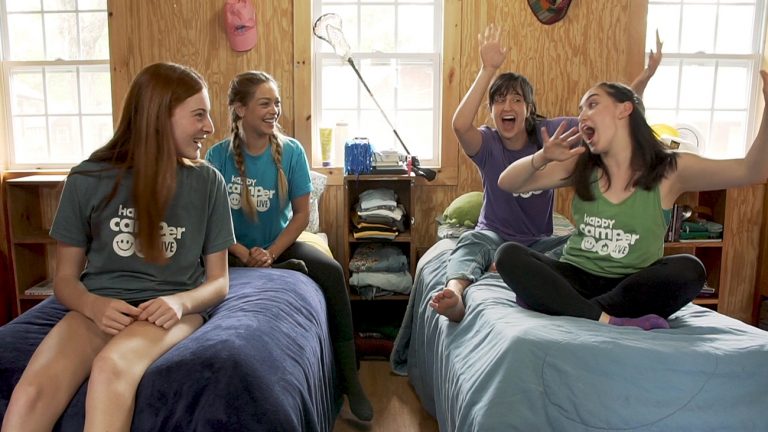 Camp is the solution to avoid a boring summer
Summer always brings a good vibe along with it. Add the camp element and your child can have the best summer ever. That's why Happy Camper Live is a great tool to have in your summer activity box.
If your child can't attend a traditional summer camp, you can get everything you need and more from Happy Camper Live. From cooking to dancing to sports and even singing, there's something for every kid to try.
Your child may find an activity for the first time at Happy Camper Live that turns into a new hobby. The possibilities are truly endless!
Like we said, even when your child goes to a traditional summer camp, they can come home and keep "camping" with Happy Camper Live. Summer is all about having fun and trying new things. There's no reason why the fun has to end just because camp is over for the day or for the session.
Happy Camper Live also helps to keep the summer camp vibe going 24/7. When summer camp is over we keep on going…and going, with activities that change so your child never gets bored.
If you're interested in giving Happy Camper Live, take advantage of our offer for a 3-day FREE trial. Once your child starts, they won't want to stop their Happy Camper Live experience.
Tagged:- camp counselors, summer camp, summer camp activities