Have you ever looked up at the night sky and wondered what stars belong to which constellation? Or wondered what the story was behind each constellation? Here I will teach you how to make your own constellation scope so you can see what different constellations look like. The easiest to start with will be zodiac constellations. Whether you are a Capricorn, Taurus, Leo, or a Cancer I will have cuts outs for each so you can print out so you can use for your constellation scope.
Materials needed: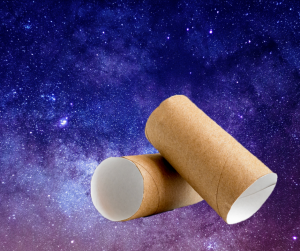 * Toilet paper roll (without the toilet paper on it)
* Pencil
* Constellation cutouts
* Tape or Glue
Directions:
1) Print out your constellation.
2) Tape or glue your constellation to the end of your toilet paper roll.
3) After it is secured on the roll use your pencil to gently poke out stars (black dots) on the constellation.
Now you are done and can use your flashlight to shine on one end of your scope to project onto a wall or you can look through it. Go outside and see if you can find your constellation up in the sky. If you like, you can color and name the outside of your scope so you remember which one it is for later.
Zodiac Signs and Dates: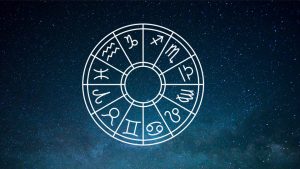 Aries: March 21 – April 19
Taurus: April 20 – May 20
Gemini: May 21 – June 20
Cancer: June 21 – July 22
Leo: July 23 – August 22
Virgo: August 23 – September 22
Libra: September 23 – October 22
Scorpio: October 23 – November 21
Sagittarius: November 22 – December 21
Capricorn: December 22 – January 19
Aquarius: January 20 – February 18
Pisces: February 19 – March 20
Download the Zodiac constellations artwork: Constellation Scope
Tagged:- constellations, outdoor activities, outdoor adventure camp, stargazing