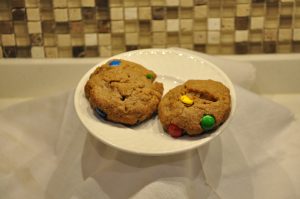 In the mood for a tasty and delicious oven baked cookie but just one cookie? Not a batch of cookies or a dozen cookies, just one. Not in the mood to make so many well this recipe is just for you. With the ingredients here you will be able to make two monster cookies that will leave your tastebuds satisfied.
Ingredients:
3 Tbsp Brown Butter (Cook in pan until butter turns brown)
4 Tbsp Brown sugar
1 Tbsp white sugar
1 egg yolk
1/4 tsp vanilla
6 Tbsp Flour
1/8 tsp baking soda
1/4 tsp salt
½ cup Chocolate chips
Step 1:
Grab all your ingredients and preheat the oven to 350 degrees.
Step 2:
Start by cook your butter in the pan until it turns brown. After that you'll add your brown sugar and white sugar. Mix those ingredients together before adding anything else.
Step 3:
Now start to add in the egg yolk and vanilla extract. Once that is mixed add everything else. As you can see in the picture M&Ms are used, add whatever type of chocolate you prefer.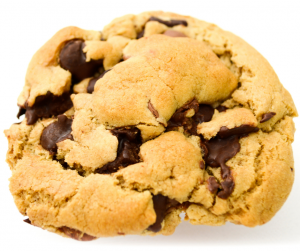 Step 4:
Once everything is mixed grab your sheet pan and cover it with butter or wax paper to put your cookies on. Split your dough in half and bake your cookies for 11-16 minutes or until you'd like.
Step 5:
Enjoy your two cookies or share with someone else!