Once you've practiced the fundamental techniques of taekwondo, you can begin to learn some of the advanced moves, like the kip-up. This move is challenging, but with enough practice in a safe environment, you can master this move and show it off to your friends.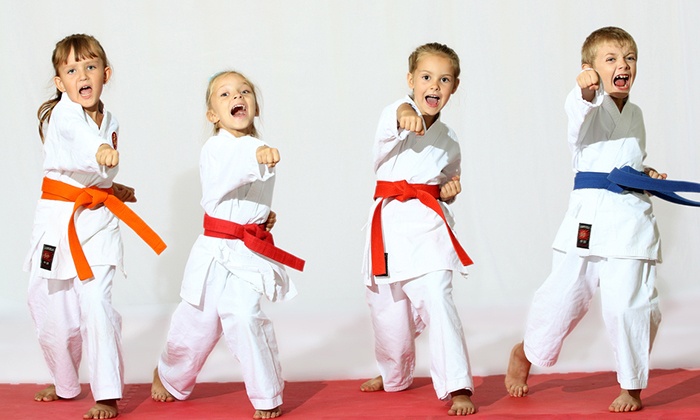 Before you begin, make sure the surface you're standing on is soft enough to cushion your body if you fall. Additionally, make sure there is someone supervising you as you practice. It's highly unlikely that you'll master the move on your first attempt, so taking precautions to ensure you are safe is extremely important.
Step 1: Get into position
Start by lying on the ground, with your back completely flat. Next, bring your hands behind your ears. Twist your wrists back so that your palms touch the ground and your fingers are pointed towards your toes. Lift your legs up and bring them back over your body so that they point behind your head. At this point, your knees should be just over your face.
Step 2: Execute the move
From this position, you're going to throw your body forward with all your force. Spring your legs up and forward. At the same time, push off the ground with your hands, like you would for a push up.
Step 3: Stick the landing
Reach your feet out to the ground. You should land into a squatting stance from which you can stand and return to a fighting position. Congratulations, you've successfully accomplished a kip-up!
Kip-ups require lots of flexibility, core strength, and balance, so no part of this move is remotely easy. Don't get discouraged if you don't get it after five, ten, or fifty tries. Keep trying and remember, practice makes perfect. Once you finally get the kip-up down, you'll have a sweet new technique to add to your arsenal of taekwondo skills.
For a visual demonstration on how to do a kip-up, check out Coach Kyle's Taekwondo camp.
Tagged:- fun activities for kids, martial arts camps, taekwondo