Welcome to the Happy Camper Live Podcast! Experience the magic of summer camp 365 days a year! Tune in to Episode 8 of the Happy Camper Live podcast, where head counselor Steve Slavkin talks to our dynamic duo and Happy Camper Live counselors, Matt and Ciarra!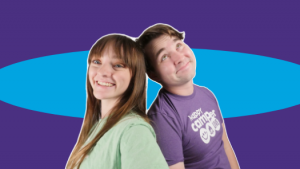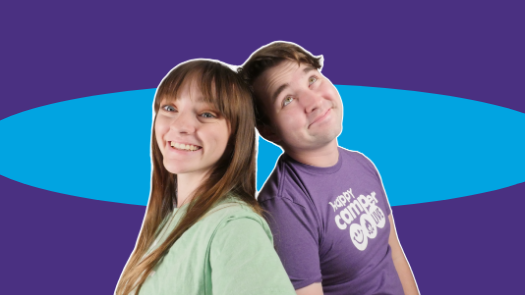 Matthew Downs is a Toronto based filmmaker, storyteller, and a longtime camper and camp counselor. As a child, Matthew discovered a passion for acting at the Original Kids Theatre Camp, where he would later work as a counselor and as the acting instructor. Matthew is currently bringing all of his passions together on Happy Camper Live, where he gets to create videos while being a camp counselor. He hopes to inspire some of the same excitement in acting and the arts in every camper he works with.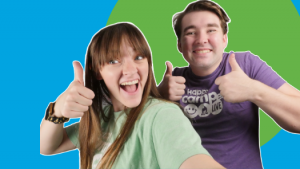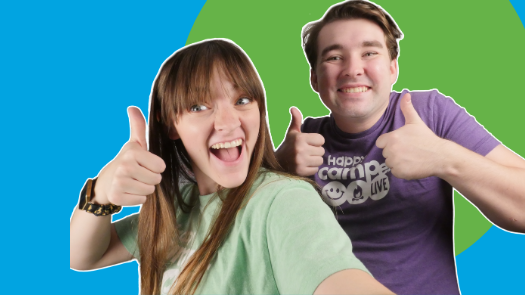 Ciarra Thompson is a Toronto-based dance teacher, actor, and camp enthusiast. From a young age she was in love with everything to do with the arts – be it dancing, singing, acting, or painting and participated in as much of each of them as possible. As she grew up she found her biggest passion of all – teaching and educating. Since then, she has combined both of her passions, teaching and the arts, has become a full-time dance teacher and camp counselor/host on Happy Camper Live, as well as pursuing a career in the acting industry. She strives to show every child she works with just how important their artistic voices are, as well as show them the beauty, confidence, and skill that comes with doing the unconventional.
Tagged:- Happy Camper Live podcast, sleepaway camp, summer adventures, summer camp, summer camp podcast