Welcome to the Happy Camper Live Podcast! Experience the magic of summer camp 365 days a year!
Tune into Episode 5 of the Happy Camper Live podcast, where founder Allison Miller discusses summer camp with new camp friend Stacey Ebert! Stacey Ebert is a camper at heart who has spent over 25 years in the camping industry. Her wide camp experience as a camper, counselor, lifeguard, and aquatics director depict a love of camp ingrained in every fiber of her being.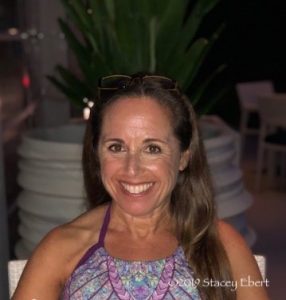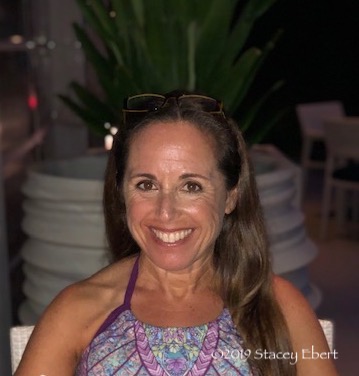 She is a freelance writer, event planner, educator, yogi, and avid traveler. Since her first overseas trip to Israel at the age of 20, travel has always been a passion of hers. She met her Australian husband on a trip to New Zealand; a few months later, their first date was in Hong Kong. This international courtship only sought to solidify a dream to shift from the traditional. After a 15-year stint in the classic high school classroom, Stacey took a leave of absence with her new husband to chase the sun around the globe. This one-year honeymoon and life as an expat in Australia gave her a unique perspective into multiple ways to live, work, travel, learn, and thrive. In 2012, Long Beach was hit hard by Hurricane Sandy. Stacey was heavily involved in the coordination of the recovery efforts working closely with individual volunteers and a multitude of government agencies. This event, again, showcased how life can shift in an instant. With a strong desire to create a life involving more long term travel, more of a year' round outdoor lifestyle, and a new way to make the world a better place, the two traversed the globe again, then shifted coasts from Long Beach, NY to southern Calif. Six continents and fifty states later, she continues to share her stories, lessons, life-shifting perspective, and travels with the wider world. She lives with her husband in a tiny studio in San Diego, California seeking to help others see their potential and carve the life they want. Check out her blog at thegiftoftravel.wordpress.com.
Listen in today!
Tagged:- camp podcast, podcast, summer camp podcast