Welcome to the Happy Camper Live Podcast! Experience the magic of summer camp 365 days a year! Tune in to Episode 10 of the Happy Camper Live podcast, where Dave Weinstein talks to Happy Camper Live's dance counselor, Lisa Langford!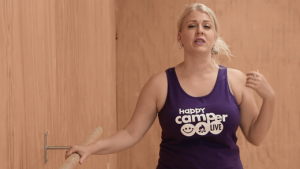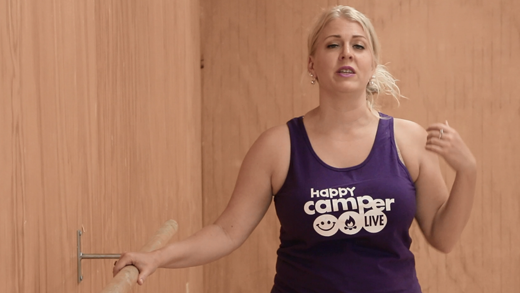 Lisa Langford Zahradnik is an Orlando native who began dancing at the age of 7 and singing at age 4. In her early days, she studied clogging and later got heavily involved in musical theatre in high school. During college, she rigorously studied ballet, Horton and Cunningham Modern, and Luigi and Giordano Jazz, as well as acting and voice. Since graduating Cum Laude from the Palm Beach Atlantic University in 2002 with Bachelor of Arts degrees in both Theatre Arts and Dance, she has been teaching kids various styles of dance, theater, and music.
In 2019, Lisa worked at a summer camp as Head of Dance, where she taught various dance styles like jazz, contemporary, and hip hop and created choreography for several different age groups for competitions. She fell in love with camp life and can't wait to go back!
Meanwhile, Lisa is happy to be working as a dance counselor year-round through Happy Camper Live. She loves sharing her passion, working with kids, and leading ballet activities to campers from all over the globe.
Check out Happy Camper Live's Ballet Camp!
Tagged:- dance camp, dance camp podcast, Happy Camper Live podcast, sleepaway camp, summer adventures, summer adventures podcast, summer camp, summer camp podcast