Welcome to the Happy Camper Live Podcast! Experience the magic of summer camp 365 days a year! Tune in to Episode 12 of the Happy Camper Live podcast, where Roni Gayer interviews two best friends, Casey and Rachel, about their special camp friendship!
Casey Danoff and Rachel Milberg and have spent 13 and 12 summers, respectively, at sleepaway camp. Over the years, they bonded over the same passions and grew up to become life-long companions. They are the epitome of the known camp cliche "friends for summer, friends for life". Join us for a conversation about their unique friendship, the immense and lasting impact of attending camp, and improvised jingles!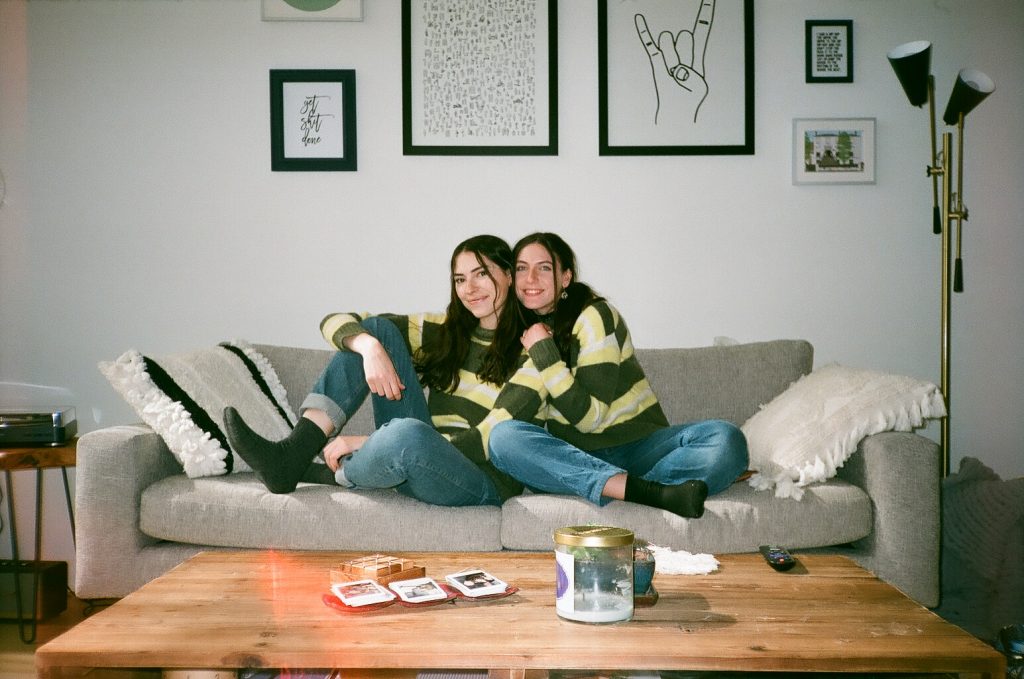 Casey Danoff started attending BHEC in Summer 2007 and stayed through Summer 2019. In addition to being a camper and LIT, Casey worked as a general counselor for 9- and 10-year-old girls, as Co-Arts Director, and as Director of Social Justice Programming. She made her best friends and memories at camp and fully attributes camp for making her the person she is today. Casey is a recent graduate of the George Washington University with a major in Political Communications and a minor in Psychology. Currently, Casey is a first-year law student at the University of Pennsylvania Carey law School, where she is excited to start a public interest legal career with a focus on women's rights. Outside of academics, Casey loves musical theater, playing guitar, learning about political issues, and exploring funky vintage shops. Casey also loves talking about camp and Rachel, so she is grateful for the opportunity to participate in the podcast!
Rachel is a recent graduate of the University of Delaware where she double majored in English and Psychology and participated in journalism and theatre throughout her time at school. Rachel went to camp for 12 years as a camper, Leader in Training, counselor, and Arts Director. She loved, and will always love camp, and enjoyed nothing more than spending her summers in the woods of BHEC. Camp brought her the most special friendships of her life and holds an extremely unique place in her heart. Camp taught Rachel the importance of community and gave her a strong foundation for communication, friendship, and independence. She loves to read, write, paint, and listen to music. She enjoys yoga, art, theatre, and being with her friends. Rachel is currently applying to graduate schools and hopes in the future to work in the mental health field with children. She is so excited to be featured on this podcast and wishes everyone health, positivity, safety, and love.
Podcast: Play in new window | Download
Subscribe: Apple Podcasts | Android | Google Podcasts | | More
Tagged:- Happy Camper Live podcast, photo camp, photography camp, sleepaway camp, summer adventures, summer camp, summer camp podcast