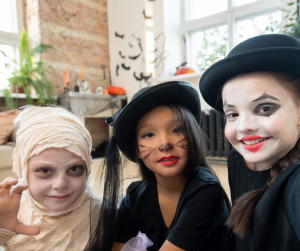 With Halloween coming up, the best and easiest type of costume you can do is makeup. You can transform yourself into the most outrageous and coolest characters ever. Fan of Marvel? Paint your face into your favorite Avenger or get creative and try out a comic book character! The ideas are endless, and you'll have enough time to practice your makeup before Halloween day.
But before you get into applying makeup on your face you need to do your research on what makeup you can use to safely put on your skin and how to take it off safely. You don't want to get stuck looking green for a while when you were trying to look like the Wicked Witch from the Wizard of Oz.
Tips and Tricks
Research what kind of makeup you are looking at purchasing. Make sure to use makeup approved for the face and a brand that is FDA-certified. Water-based makeup is a good go-to because it can be easily taken off.
Once you have your makeup, perform a skin test on a small portion of your skin, such as your wrist. Wait 24 hours to see if your skin does not react to the makeup. Things to look out for are skin sensitivity, rash, or allergies.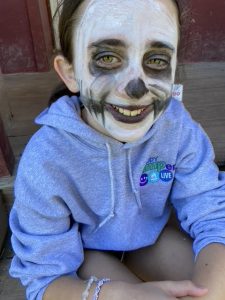 Be very careful when applying makeup around or on your eyelids. If makeup does get in your eyes and irritation occurs, rinse your eyes out thoroughly with warm water.
When taking off the makeup, make sure to have plenty of cotton balls, Q-tips, lotion, and face wipes. Be very gentle with your face. Don't scrub off your makeup too harshly because then you'll irritate and create tears in your skin.
Wash your face with soap and warm water. Really lather your face so the makeup will come off your face easier. A good trick to take off makeup around the eyes is to use lotion and Q-tips.
After all the makeup is removed make sure to moisturize your face because the makeup will leave your skin dry.
Have fun and get creative this Halloween. Make sure to tag us in your awesome Halloween treats, makeup, and costumes.
Tagged:- family activities, family activity, halloween, holidays