We love interacting with one another! Why don't we learn to answer English greetings in a Spanish way?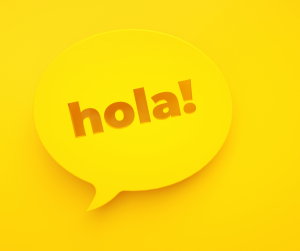 1. Hello! – Hola
2. How are you doing? – Bien gracias, ¿y tú?
3. What's your name? – Soy Allison ¿y tú?
4. See you around! – Nos vemos
5. Nice to meet you. – Igualmente
6. Thank you! – De nada
7. Where are you from? – Soy de Florida
This is challenging and fun to learn, right? Let's discover more different greetings!
Tagged:- activities, homeschool, spanish