Written by Alexandra Gutierrez
Ready for one of the most yummiest times of the season? These four DIY fall activities will make you even more excited for Thanksgiving! These activities are perfect to make on your own or with friends.
Activity #1
This first activity is called My Fall Grateful Leaves.
Materials: Colorful construction paper, pen and pencil, scissors, and tape or glue.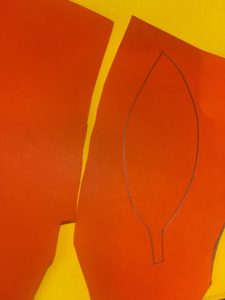 Step 1: Create about 6 leaf outlines on your choice of colored construction paper. You can create any leaf designs you like! Then cut them out.
Step 2: Title a blank piece of construction "I am grateful for…"
Step 3: On each leaf write 1 thing you are grateful for and glue or tape them onto your construction paper.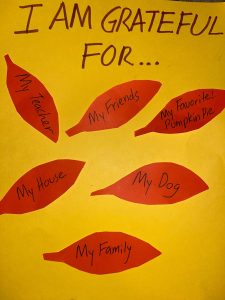 Step 4: Share with friends and family!
Activity #2
This second activity is a DIY HANDPRINT TURKEY
Materials: Construction paper, washable markers, and your hand!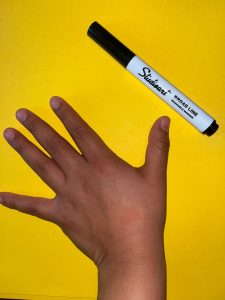 Step 1: Position your hand on a piece of construction paper so that your thumb is furthest away from the rest of your fingers!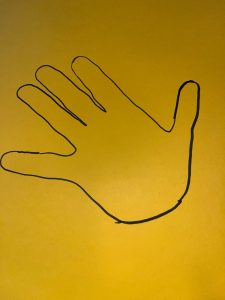 Step 2: Outline your handprint with a washable marker.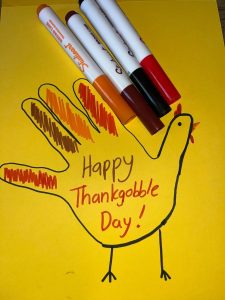 Step 3: Decorate your hand turkey by adding a beak, feet and eye! Get creative and add some colors and write a small message on your turkey's tummy!
Activity #3
This third activity is perfect for any Thanksgivity festivity! DIY TURKEY LOLLIPOP FAVORS
Materials: Colored watercolor markers (preferably black, yellow, orange and red), colored tissue paper, paper bag, white twine, lollipops of your choice, and a decorative plate or party tray.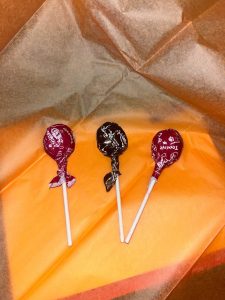 Step 1: Select the lollipops of your choice.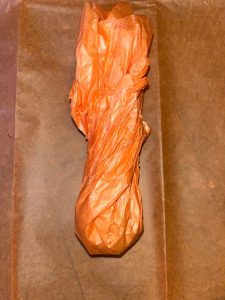 Step 2: Wrap your lollipops with colored tissue paper of your choice. You can use as little or as much as you want. Tip: use a little extra to make it more extravagant!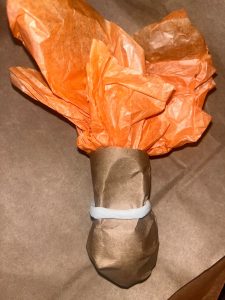 Step 3: Wrap your lollipop with a cut out piece of paper bag and use your white twine to securely wrap it!
Step 4: Bring your turkey to life by adding features such as eyes, a beak, and a cute little hat!
Step 5: Set up on a decorative plate or party tray and let the party begin!
Activity #4
This last activity makes any fall even more wonderful! It also makes the perfect gift! Make this thoughtful flower bouquet.
Materials: construction paper, markers, tape, any other decorations you will like to add to your "vase," and your favorite type of flowers!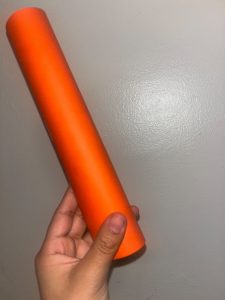 Step 1: Roll you construction paper so you make this cylinder shape and make sure to tape it.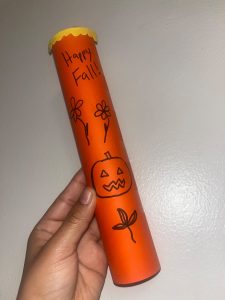 Step 2: Decorate your "vase" however you like! Get as creative as possible with fall themed drawings.
Add flowers into your "vase" and gift it to anyone you want! This also makes for a great centerpiece at the Thanksgiving dinner table!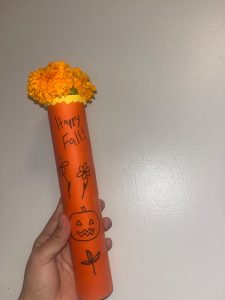 Tagged:- holiday, holiday activities, Thanksgiving, Thanksgiving activities