by
Your Friends at School Zone & Anywhere Teacher
Kids need physical activity along with periods of focused, in-seat learning. They need digital skills but also still need pencil-and-paper know-how. And no two kids are the same or learn at the same pace, so they need opportunities to explore at their own pace and discover their unique strengths.
A tall order? Definitely. But creative, well-tested educational tools make it easier. For example, Anywhere Teacher, the online learning program for kids ages 2-8 from School Zone Publishing, has nearly 2,500 activities that offer tremendous variety, ranging from the original live-action/animation series Charlie & Company, which has aired on Oznoz, Kidoodle TV, and Ameba; to an early reading storybook series, printable and interactive worksheets; to adorable songs written and performed by Brian Vander Ark, lead singer for the multiplatinum-selling band The Verve Pipe.
And for one subscription, multiple kids in the family—say, a preschooler and a first grader—can be on it on different devices at the same time.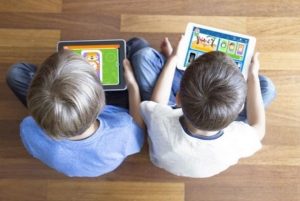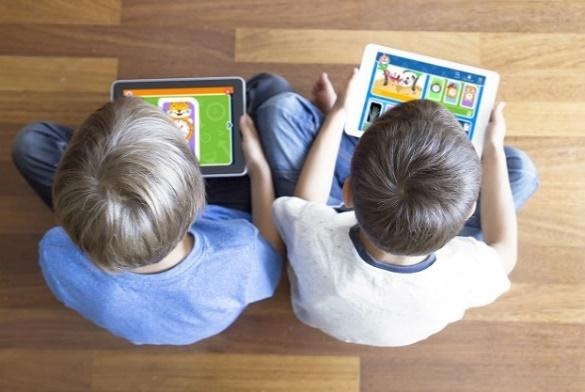 Although quality digital learning is essential, a growing body of research shows that because screen time so often comes at the cost of once-standard, hand- and finger-strengthening activities, preschoolers are not always developing the fine motor skills needed for tasks such as correctly holding a pencil, buttoning clothing, and counting on fingers.
As a great example of how digital and non can work together, Anywhere Teacher actually has a video for kids that teaches correct pencil grip. But the importance of finger strength and dexterity extends beyond writing.
We read, think, and definitely write and use our hands differently online than on paper or by using manipulatives, such as blocks or paper that is cut and folded. Helping out in the kitchen is also an excellent way to work on fine motor skills and early math and reading too!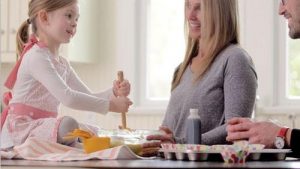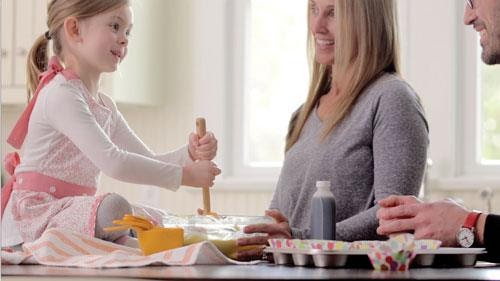 One of the Charlie & Company episodes is K9 Kitchen, in which cast and characters join a chef in a commercial kitchen, where they get a lesson in counting 1-10 and learn how to measure and build yummy snacks. Along the way, kids also learn some fun facts such as popcorn has been around for more than 5,000 years, and they sing along with "Counting in the Kitchen" song.
Culinary-inclined kids can also expand on those skills and interests with DIY videos from Happy Camper Live for creating fare such as a half-dozen takes on grilled cheese, including Sweet n Cheesy: A Nutella Grilled Cheese.
Anywhere teacher also has a "How to Use Scissors" video. In addition, putting kids on the Preschool or Kindergarten Guided Learning Paths available with a subscription to Anywhere Teacher, comes with suggestions for complementary School Zone print products at each level, as well as periodic print product being delivered right to your door.
Moms and dads can also choose from the huge range of other print products that School Zone offers for toddlers though sixth-graders, including best-selling 320-page "big" workbooks for preschool, kindergarten, and first grade and fun games that build cooperation and sportsmanship, while they develop essential skills for the classroom. They include 4-pack game card collection that gets preschoolers, kindergartners, siblings, and friends will matching, memorizing, and making incredible amounts of fun.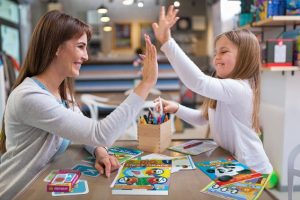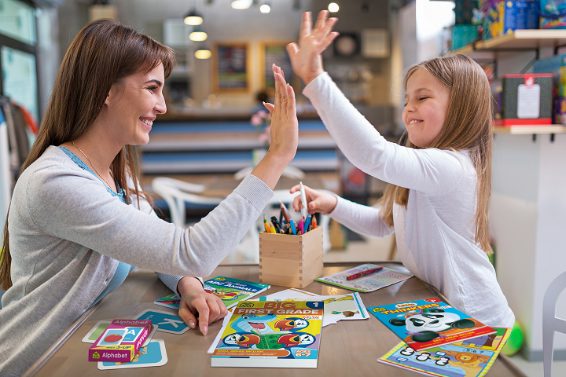 We all know that kids have tremendous energy to burn, and making sure they do, encourages better focus, learning, and sit-still abilities. Here again, Happy Camper Live, and its "summer camp 365 days a year" can help kids score more goals, improve their racquet techniques, or explore a new talent—maybe tap-dancing or trying a new musical instrument.
Giving kids lots of room to grow, have fun, and build confidence, while also mastering essentials, is an A+ strategy for well-rounded success.
Shop School Zone's website for workbooks, flash cards, books and more. Try the online learning program, Anywhere Teacher, for free by using code: AnywhereTeacherHappy30 when you sign up at anywhereteacher.com.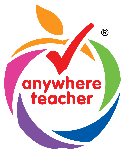 For more than 40 years School Zone Publishing has been a market leader in workbooks and flash cards for preschoolers through sixth graders. Their award-winning software and apps have continued that reputation of excellence. Its curriculum-based online learning program Anywhere Teacher received Mom's Choice, Family Choice, and Tillywig Awards following its 2017 launch, and remains in the spotlight, earning recognition for its Guided Learning Paths, ease of navigation, and outstanding content.
Tagged:- activities for kids, activities to do with kids, learning, online activities for kids