Do you want to take a cool photo? Learn how to do it, below is the instruction of how to take a photograph by perspective.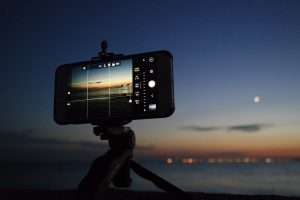 What you need first is:
• Your friend
• Shoes
• Smartphone or DSLR
• Creativity
Step 1. Find a friend to be a subject.
Step 2. Take off their shoes and place it 3 to 4 feet away from them.
Step 3. Try to line up the shoes exactly where their feet are.
Step 4. Hold the camera in a vertical position (or a portrait orientation).
For this shot, you will need the camera to be really low to the ground (you may need to get down to the floor).
Step 5. Look through the viewfinder and check if the shoes are in line with her feet.
Note: You don't want to see her feet, you just want to see the shoes.
Step 6. Be close enough to the shoes while staying in focus.
Step 7. When everything looks good, snap the photo! See how it comes out.
Show your creativeness! Explore your talent. Check out Happy Camper Live's on-demand Photography Camp for more fun!
Tagged:- activities, homeschool, spanish