In Happy Camper Live, we have lots of fun and interesting camp activities!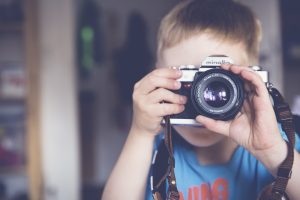 In photography camp, any camera (cámara) can capture good pictures, just be creative. Meanwhile, in the cooking camp, we are making lots of good dishes or yummy grilled cheese sandwiches using spatula (espátula). Moreover, every art piece can be drawn by different color highlighters or markers (marcador). You can also learn to make wonderful art pieces, just grab your paints (pintura)! In sewing camp, cloth (tela) is one of the used materials to create a new craft.
There are a lot of fun activities to explore in Happy Camper Live. Find your pick and enjoy!
Tagged:- activities for kids, arts and crafts camp, cooking camp, homeschool activities, photography camp