Have you heard about Camp Lunchables? We've partnered up with Lunchables to bring new camp activities to you every Monday through Friday for the next five weeks. Enjoy Box Challenge Monday, Fun Tuesdays, Wacky Wednesdays, Nature Thursdays and Campfire Fridays each week.
These great summer camp inspired ideas are brought to you each day by Happy Camper Live's real camp counselors, Hayley, Griffin, Kressina, Grant, Brendan and friends. We know your kids will love these awesome activities at Camp Lunchables! Get ready for some real mixed up fun!

Box Challenge Mondays
We love Lunchables, and we love repurposed materials, so we've created Box Challenge Mondays to celebrate both. Each Monday we'll have a new project idea for you to make using your empty Lunchables containers. Previous challenges have included making slime and sailboats.
Keep following along for other box challenges, like a music box guitar and a fairy garden. More fun is coming each week!
Summer Fun Tuesdays
On Tuesdays, Camp Lunchables will be highlighting fun events like powder tag, relay races and frisbee tic-tac-toe. Watch the first episode of Summer Fun Tuesdays to learn how to break the ice with a frozen t-shirt game!
Wacky Wednesdays
Get a little silly with Camp Lunchables and Wacky Wednesdays! Check out our first episode, Backwards Day! Future challenges include hacky sack, a t-shirt challenge and a riddle game. Tune in for more WACKY WEDNESDAYS! !SYADSENDEW YKCAW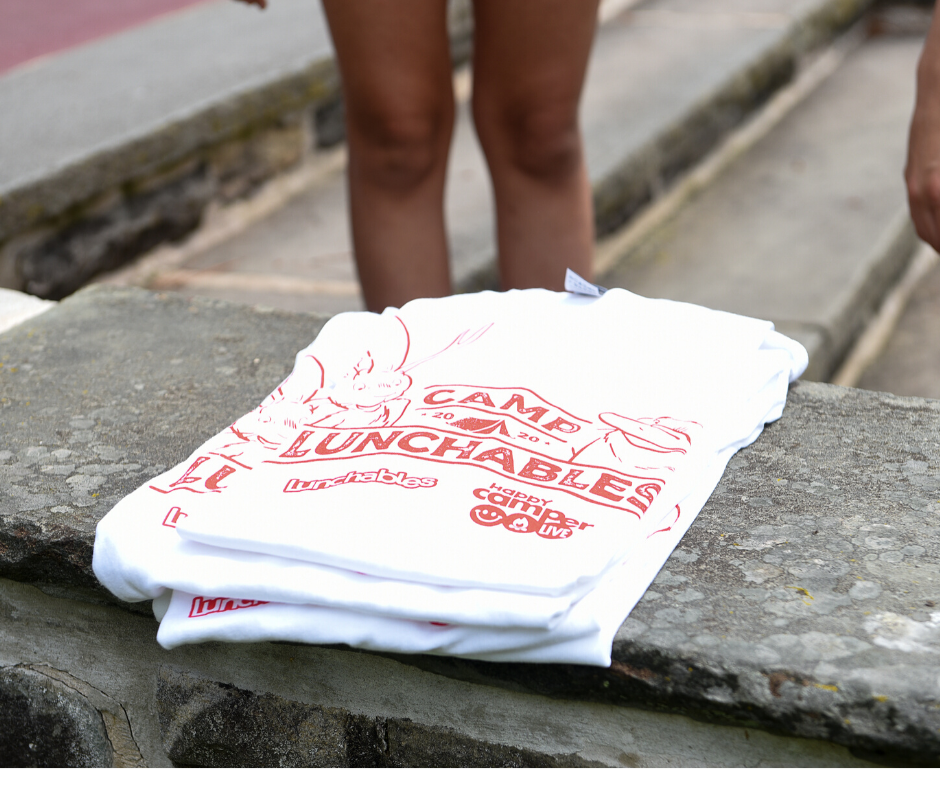 Nature Thursdays
On Thursdays, Camp Lunchables will teach you how to use nature to entertain yourself! Learn nature weaving!
Your nature counselors, Brendan and Grant, show you how to make a really cool sculpture in the woods. Upcoming activities include rock stacking, shelter building and testing your memory.
Campfire Fridays
On Fridays we'll be sharing campfire legends. In our first campfire Friday, you can listen to Platy tell one of his favorite stories, "The Legend of the Wishy Fish!" New Campfire Friday episodes are coming soon!
What Camp Lunchables activity are you most excited about? What Camp Lunchables activity have you tried?
Tagged:- activities for kids, activities for kids to try at home, Camp Lunchables, summer camp, summer camp for kids