The Superbowl may be over, but that doesn't mean you can't still get crafty and support your favorite sports team. Whether you like football, basketball, baseball, or one of the many other sports out there, they all need fans!
I'm here to teach you how to make your very own foam finger with supplies you have at home. Make the finger as big or as small as you want. Make a foam finger to fit your stuffed animals or make one to wear on your head! Whichever you decide you can custom design it to cheer on your team! This craft can be customized to any sport, and you can even make one for each season. Anyone gearing up for March Madness?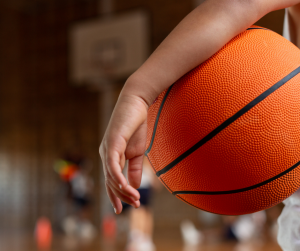 Supplies
Foam Finger template
2 Foam Sheets
Hot Glue gun
Scissors
Craft supplies- pens, pencils, paint, markers, beads, glitter, etc.
Instructions
Step 1– Print out the foam finger template and cut it out with scissors
Step 2– Trace your template on the foam sheets with a pencil
Step 3– Cut out the design on your foam sheets
Step 4– Hot glue the edges of one foam sheet so that it can stick on to the other. Make sure not to glue the bottom edge so you can slide your hand in.
Step 5– Go ahead and design your finger with your supplies and make it look how ever you want it to look!