Written by Alexandra Gutierrez
Day of the Dead, or Dia de Los Muertos is a lively and colorful holiday that is celebrated to remember and honor those who have passed away by creating spectacular altars (ofrendas in Spanish) with lots of yummy food, flowers, and memories! This two day celebration is mostly celebrated in Mexico, parts of Latin America and the U.S., on November first and second and is said to be the time late loved ones return to visit their families and friends. Here are the following common items used for Day of the Dead altars that will help you make your own and celebrate your late loved ones including pets!
1) Marigold flowers-Marigold flowers are the most iconic flowers for this holiday! The bright and unique smell is said to attract those who have passed.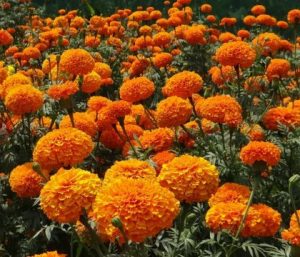 2) Sugar skulls– There is nothing scary about these skulls! Sugar skulls are indeed made of all sugar which are also very bright and colorful and made to represent those who have passed away.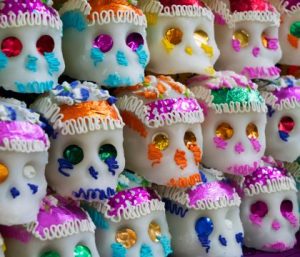 3) Pictures- Pictures are one of the most important aspects of the altar! Add any pictures you can find of your dearest loved ones. These memories will last forever!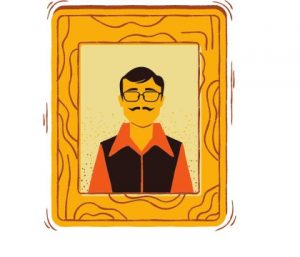 4) Favorite Foods– Favorite foods like tamales, fruits, and sweet bread are always a must. Just make sure you resist the temptation to eat them yourself!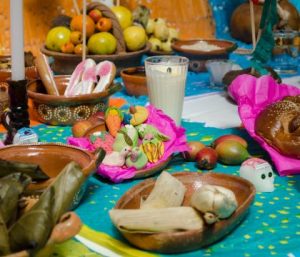 5) Favorite Beverages– Favorite beverages like hot chocolate, sodas, and even water can also be added to your altar.
6) Candles– Candles guide your loved ones' spirits and ensure they find your amazing ofrendas!
Tagged:- dia de los muertos, holidays