Do you want to make a perfect, stingy, delicious 3-Cheese Grilled Cheese? Let us first see what we need for the recipe, their Spanish words are also indicated.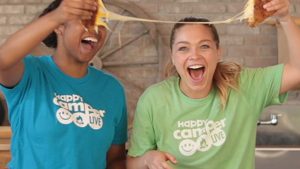 We need:
• Butter – mantequilla,
• Sliced bread – pan de molde,
• Cheese – queso, and
• Skillet – sartén.
Here are the detailed ingredients to be used:
• Three kinds of shredded cheese (American, Mozzarella, and Cheddar)
• Butter
• Bread
• Bread knife
• Pan
Are you excited for the recipe? Let's dive into it!
Step 1.
Start with butter on the pan.
Step 2.
Spread the butter in the bread completely on both sides.
Step 3.
Sprinkle on some American cheese, then Mozzarella, then the Cheddar on the bread.
Step 4.
Put and fry it in the pan for about 2 minutes, or until it is golden brown.
Step 5.
Flip it over and do the same for the other side.
Step 6.
Slice it diagonally down the middle then pull it apart slowly.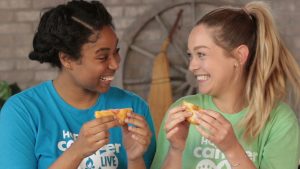 Look at how cheesy and delicious it is! Enjoy your 3-Cheese Grilled Cheese! Check out our Cooking Camp for more fun grilled cheese recipes.
Tagged:- activities for kids, cooking camp, kids cooking