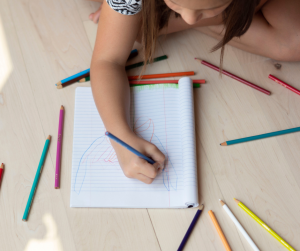 Love comics, then why not try your hand at making your very own comic strip. Don't worry you don't have to create a whole book, just a short comic with three panels. You have your three parts: your 5 Ws, confrontation, and resolution. It's very quick and one of the easier comic strips to work with.
When writing your comic, you need to think about what you want to talk about and what you think will be funny. Create a list of ten things to write your comic about and pick your top three. I know you can probably come up with a longer list, but I want to make sure you are on track instead of getting distracted with your list. If you're having a hard time coming up with some creative and original ideas, look around you for inspiration. The best comics come from the comedian's surroundings.
Once you have come up with what you're going to write about then you are halfway there, the hardest part is over! In your first panel you're going to focus on your 5 Ws: who, what, where, when, and why. You'll need to answer these questions as the author so your audience can understand your comic more. Who is your character? What is your character doing? Where is your character? When can be used for the time of day or time period? To finish it off you ask why is your character doing what they are doing? When you have that then you can move on to the second panel.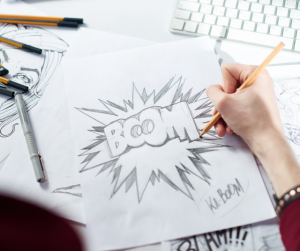 In the second panel you'll have your confrontation, what is the character doing to cause something to happen. Or is something happening to the character. The confrontation doesn't always have to be something bad; it can be something good to happen. You need to have some sort of confrontation happen so you can have a resolution happen in the last panel. For example, I can say my character is a boy playing baseball in the first panel. Then in the second panel, it shows him hitting the ball over a fence. From there my audience already has an idea of what the third panel will be. But you're the author of your comic, so you can change it up a bit and make it creative. So, in my ending, I can show that the boy is in bed sleeping and it was all a dream. I know it's not funny but that's where your text bubbles come in, this is where the comedic genius comes into play.
Finally, you should have your comic outline together, now all that's left is to draw it all out. Don't worry it does not need to be perfect, not everyone can be Picasso. Draw your comic how you like it! For more ideas go check out some Big Nate comic strips. Remember to have fun and share your comics with friends and family, everyone could always use a good laugh.
Tagged:- arts and crafts, drawing