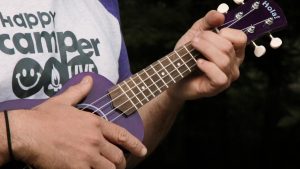 Do you love music? Here are some musical instruments that Happy Camper Live wants you to explore and find out your talent. You can also learn their Spanish translations!
1. Guitar – guitarra
2. Violin – violín
3. Cajon – cajón
4. Piano – piano
5. Drum – batería
6. Ukulele – ukelele
Check out these instruments and learn how to play them on happycamperlive.com.
Tagged:- homeschool activities, kids music lessons, music camp, music camps for kids