Arts and crafts can be a great way to keep
children both productive and energized while at home.
With summer right around the corner, it is good to have a list of activities to keep the kids occupied. Here are some fun craft ideas that you can do at home with very little supplies:
Pressed Plant Art
This activity involves both art and fresh air!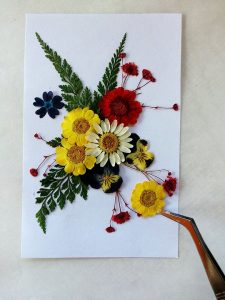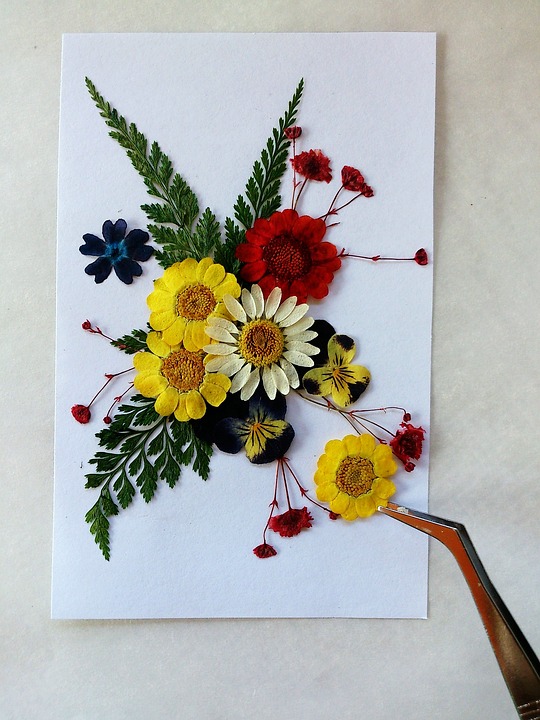 You will need: cardboard, plastic wrap, paper, a stapler, two hardcover books, and plants.
Time for a mini camp scavenger hunt! Take a few steps outside, and pick any flowers, leaves, or plants that you think will make great art. When you get back inside, lightly rinse the plants off with water. Take a piece of cardboard and place it behind a piece of paper; staple it together.
Next, take your plants and place them in the middle of the two hardcover books. Here is the fun part! Hit on the top of the books for about five minutes. You can sing your favorite song twice. After this process, the plants will be pressed flat and ready to be placed onto the cardboard and paper.
Arrange and place them the way you want to. You can even decorate the paper with crayons, markers, etc. The final step is to take plastic wrap and cover the cardboard. Do this tightly! Seal the ends with staples to ensure the plants do not move.
Pretzel Art (Crunchy Granola Pretzel Sticks)
Get creative in the kitchen!
You will need: pretzel rods, chocolate chips, granola.
These fun pretzels are inspired by summer camp treats like ants on a log! In a microwave safe dish, melt the chocolate. Stir until completely smooth. Dip the pretzels in the chocolate, or drizzle the chocolate on with a spoon. Then, sprinkle on granola. Place the pretzel rods on a plate and let them cool and set in the fridge.
Slime
All kids love slime!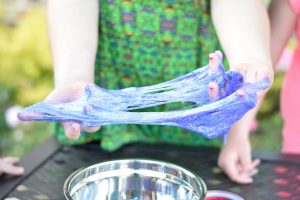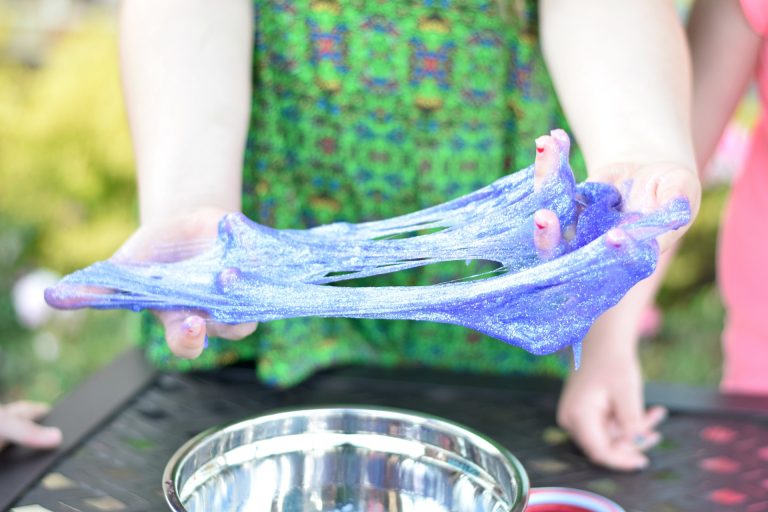 You will need: school glue, glitter, baking soda, food coloring, and saline solution.
Play camp counselor for the day and help your children make something they will absolutely love! The steps are fairly simple. The first thing you want to do is pour the school glue into a medium sized bowl, and add food coloring and glitter to give the base of the "slime" some vibrant color. Add 1 teaspoon of baking soda, and mix until completely smooth. Add 2 tablespoons of saline solution, and continue mixing.
Once all of the ingredients are evenly mixed, you can pick up the slime and begin to mix with your hands. If it is too slimy for your liking, place it back in the bowl and gradually add more saline solution until it is the texture of your liking.
Drawing
This is so simple!
You will need: markers, crayons or colored pencils and paper.
Take a piece of paper and some coloring utensils, and draw some fun designs and pictures. You can draw your favorite memories from camp, or your favorite summer activity! You can even hang them up in your bedroom for decoration after you have completed your masterpiece(s).
Make Rain Sticks
Do you like singing bonfire songs?
You will need: old toilet paper or paper towel rolls, beads, rocks, paper, crayons, and tape.
Making rain sticks out of recycled materials literally screams CAMP! The first step is to take a thick piece of paper, and tape it to the bottom of your empty toilet paper or paper towel roll. Next, fill up the roll, half way, with the beads and rocks. Seal the other end with paper and tape. Decorate it with fun summer colors, and assemble your bonfire band! Shake your rain sticks, and sing your favorite camp songs with your family!
There are tons of fun crafts to do while staying safe at home! Both you and your kids will enjoy these ideas, all while keeping your brains active and keeping your thinking caps on.
Tagged:- activities for kids, activities for kids to try at home, arts and crafts, keep kids busy at home, things to do at home