Going to a baseball game with your kids is not only a great way to get them out of the house, but also an awesome summer tradition for the whole family. There's nothing like sitting under the sun with a bag of popcorn and a hot dog, watching a great game of baseball, and spending quality time with your kids. Every kid's first ballgame is an unforgettable experience, so it's a shame that this summer, it's probably not an option. However, there are ways to replicate the fun of a baseball game from home.
If you can't take your kids out to the ball game, give these activities a try:
Trading Cards
Recommended Age: 8+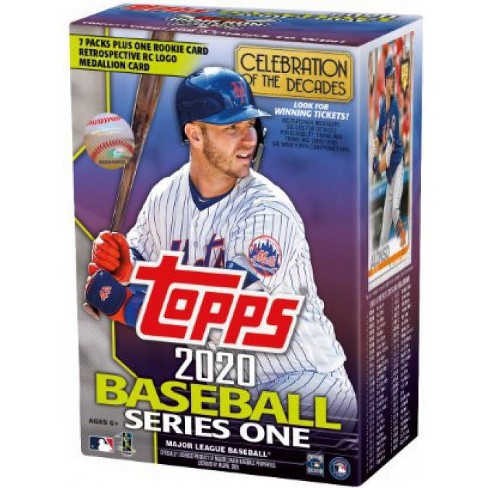 Collecting baseball trading cards is a tradition as old as the game itself. Visit your local store and buy a box of baseball cards, then bring it home and see what you got. Keep an eye out for your favorite players and pay attention to the rarity of each card – usually the older the card, the more value it has. Some cards also have a number on the back that tells you how many copies there are of that card.
Also, most cards will have stats or biographical information about the player on the back. You can learn a lot about the game and its players just from collecting a few cards.
The most fun part about collecting trading cards is the trading part, of course. Get some of your friends collecting too so you can exchange cards with each other. Can you collect cards of each player on your favorite team? What about all the best home run hitters? What's the oldest card you can find? There are so many awesome things about trading baseball cards, and now's a great time to start your collection!
Wiffle Ball
Recommended Age: 5+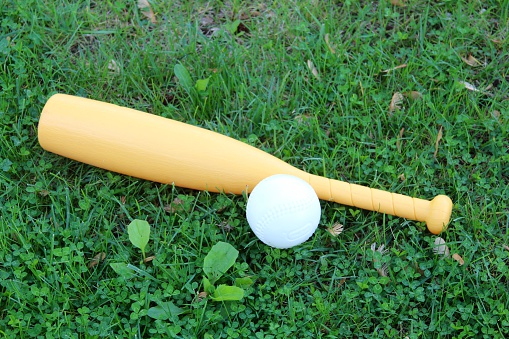 Baseball is at its best when players are outside, getting exercise, and having fun. Wiffle ball is a great variation of baseball that can be played safely in your own backyard. The rules of wiffle ball are exactly the same as the rules of baseball, except the game is played with a plastic ball and bat, and the field is much smaller. You can set up bases, divide up teams, and assign positions to each player. Then get to playing!
For younger children, you can buy a hitting tee to eliminate the pitching aspect of wiffle ball. Once they are able to hit a motionless ball, then they can move on to live pitching.
Watch a Game on TV
Recommended Age: All ages!
If you can't make it to the ballpark, bring the ballpark into your living room. Although watching a game on TV may lack the in-person excitement of a live game, you can still enjoy the baseball itself. The TV camera angles give you a much better view of the intricacies of the game. You can see the batter's stance, the pitcher's motion, and the fielders' incredible catches. For kids who truly love baseball, watching a game on TV will still be very enjoyable.
And as for the snacks that make baseball games even better, you can still enjoy many of your favorite treats at home, without the restrictions of a ballpark. Cook up some hamburgers or pretzels and lay out a blanket, and it'll feel like another day at the ballpark!
Flick Baseball
Recommended Age: 5+
Here's a cool alternative to traditional baseball. Flick baseball can be played from the comfort of your living room, and all you need is a penny and four small circular objects, such as rubber bands or wristbands.
Arrange the four circles on a table or on the floor, in a tight diamond shape. The objective is to try to flick the penny into these circles from a few feet away. The circles should correspond to a single, double, triple, and home run. The first player flicks the penny repeatedly until they have missed the circles three times (three outs). Then the next player is up.
Scoring can be kept by tracking "baserunners" like in real baseball, or for simplicity, a single is one point, a double two, a triple three, and a home run four points. Flick baseball provides an interesting twist on baseball while still preserving the spirit of the game. Kids are sure to love it!
Water Balloon Baseball
Recommended Age: 8+
Baseball. Water sports. Why not combine these two fun activities to create one awesome summer-themed game? That's exactly what water balloon baseball is. The setup and rules are very similar to wiffle ball, but replace the plastic ball with water balloons. Then every pitch is not only an opportunity for the batter to get a hit, but also to get wet in the process! And when players run the bases, the only way to get them out is to hit them with a water balloon.
This variation of baseball is better for older kids. It's important that they have enough eye-hand coordination to hit the water balloons fairly consistently, otherwise you'll find yourself with a pile of broken balloons at home plate. Additionally, some kids may not be big enough to get hit by a water balloon safely.
Make sure to fill up plenty of water balloons before you get started. They go by quickly when you're having fun playing baseball with them.
These are just a few of the many fun things you can do related to baseball. If you love any of these ideas or if you come up with your own fun game, upload a video of your kids to the campfire on the Happy Camper Live website. Batter up!
Tagged:- baseball, sports