Meow, meow, meow! Looking to throw the purrfect spa playdate? You don't need a special reason to pampurr yourself and your fur-ends, but a special paw-ty plan wouldn't hurt!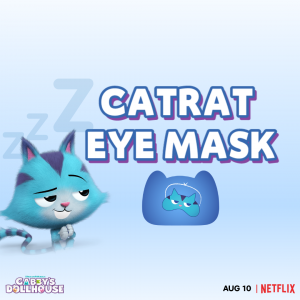 Spa playdates are good for de-stressing from any cat-tastrophes that happened in your day and remembering that pawsitivity is the meowst helpful approach to life. Plus, they're supurr fun!
Here are our four spa playdate tips that'll have your guests bubbling over with excitement.
#1 Send Festive Invitations
First and fur-most, you need to design paw-some invitations for your paw-some playdate! Whether you send actual invitations or electronic ones, a sparkly or bright-colored message to your guests will set up your event's theme and get everyone in the mood to be pampurred!
Be sure to include important details in your invitation like the type of playdate you're having, the date and time, the location, and maybe even the dress code. We're thinking silky paw-jamas to get you as relaxed as Pillow Cat!
#2 Make Time for Mew-sic
Once your guests arrive, it's time to get the entertainment started! What's more fun than listening to mew-sic with your fur-ends? Litter-ally nothing! If only you had stretchy legs and a tail so you could play five instruments like DJ Catnip!
Since that's not a paw-sibility (although Gabby says nothing's im-paw-sible), use a phone or other device to play some of your favorite songs from Gabby's Dollhouse while you and your fur-ends set up the playdate activities.
We recommend "Spa Science," and you'll see why when you read our next tip!
#3 Prepare Activities and Crafts
Of course, a spa playdate isn't complete without some play! Purr-haps you could try planning one of these fun activities:
Kitty Eye Mask
Nothing will get your guests feline more relaxed than a kitty eye mask! Plus, science says crafts can calm you down, so you're one cool cat. Download and print our instructions if you need some creative ins-purr-ation. Maybe you and your fur-ends can use your masks to take a cat nap before lunch!
Giant Bubbles
What's more fun than science? Science with bubbles! Like Mercat always says, bubbles just make things better. Print and follow our instructions to make your own magical sudsy mixture. See which guest can make the biggest, jiggliest, wobbliest bubble!
Bonus tip: for the best, bubbliest results, be sure to put your wands all the way in the bubble mix and hold it there for a few seconds.
#4 Make Yummies for Your Tummies
Finally, it's time to make yummies for your tummy! After all, every good spa day should feature a cat-tastic meal or treat. Try the healthy, sweet coconut smoothie recipe attached to this article. It's the purrfect goodie for a spa playdate! Don't worry too much about the appearance of the final purr-oduct. Like Pandy Paws says, even if it looks silly, it probably still takes good! The important thing is you have fun with your fur-ends and eat something healthy!
No matter what you do on your spa playdate, if you're with your fur-ends, it's sure to be a cat-tastic time!
Tagged:- indoor activities, spa day, spa fun