Summer is a time to have fun, play outside, and try new things! If you're halfway through your summer break wondering what else you can do to pass the time, look no further!
Our list of 32 Summer Bucket List Ideas is sure to have a couple of ideas to get the kids excited!
Those of you who like to stay indoors with the air conditioning can try activities like learning a new recipe or building a fort. For the outdoor lovers, try flying a kite or backyard camping. Send a postcard to your friend, grandma, or even last year's teacher to let them know how you're doing over the break.
Take pictures as you complete the items on your summer bucket list so you can look back and remember the fun times!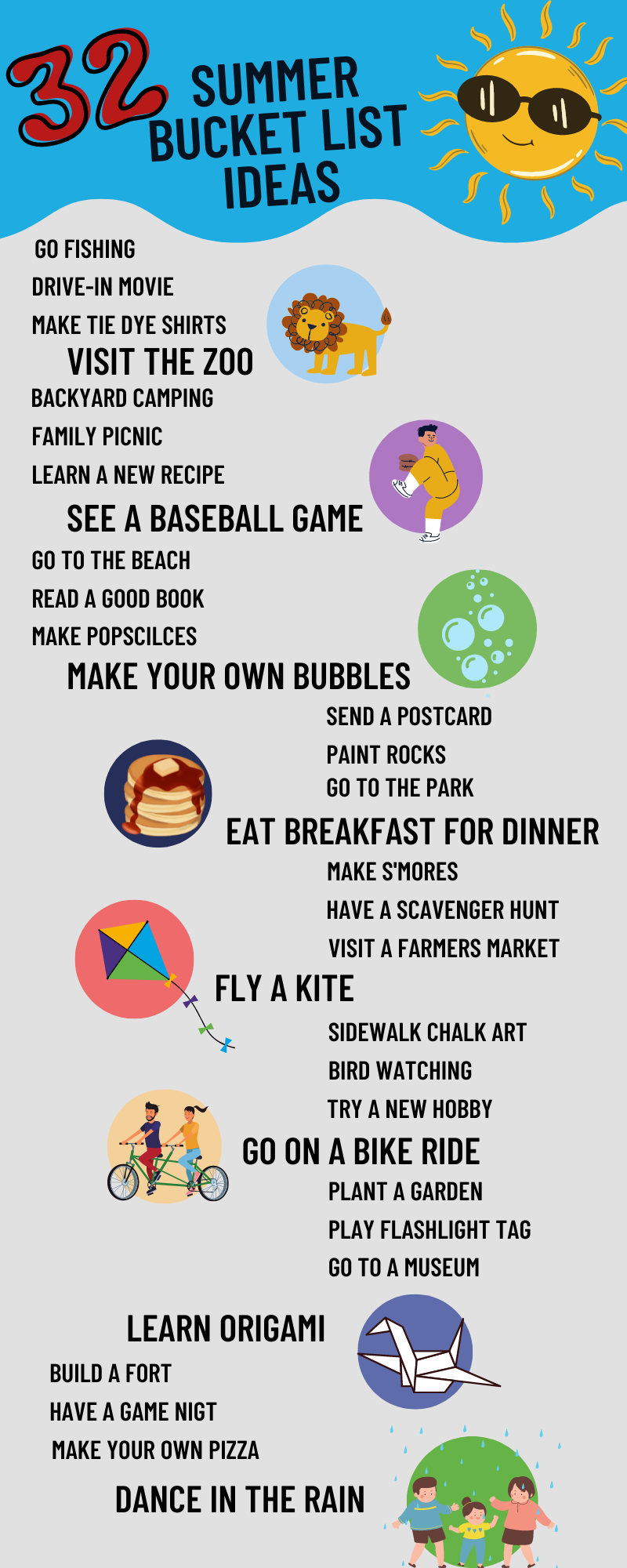 Tagged:- family activities, Summer bucket list