Fall is a great time to get outside and enjoy nature! Take advantage of the cool weather, the changing of the leaves and the fun fall opportunities before it gets too cold. Take a walk and explore your neighborhood, collect leaves, and get in the fall spirit.
Here are 3 fun fall activities you can do outside to celebrate autumn.
Make Leaf Prints
Grab some leaves that have fallen to the ground and prepare to get crafting.
An easy fall craft is printmaking with leaves. For supplies you will need acrylic craft paint in fall colors, white paper (heavier weight lasts longer), foam paint brushes and fall leaves.
When choosing fall leaves, look for a variety of shapes, textures and sizes.
Simply use the foam brush to paint the leaves. Then pick the leaf up, turn it over (paint side down), and press it onto the white paper. Press the entire surface of the leaf so you get the entire print. Then remove the leaf, taking care not to smear the paint as you pull up the leaf.
You will have an intricate leaf design left on your paper! Add additional prints and then let dry before you hang up your masterpiece.
You can also do this with other items like apples! Apple slices can make pretty prints.
For more paint fun, check out our Painting Camp where you can do things like paint rocks or paint stunning sunsets with camp counselor Matt.
Decorate Pumpkins
These days there are so many ways to decorate pumpkins without carving them. You can paint them, cover them in glitter, write on them with Sharpies or add googly eyes. You are only limited by your imagination.
If you like to go the traditional carving route, make sure it's ok with your parents and do it in an area where it's easy to clean up the mess. Cover the table with a plastic tablecloth or old newspapers, so it's easy to clean up the mess. Have a big bowl nearby for the pumpkin seed and other parts of the pumpkin that you are scooping out. Patterns are easy to use, or you can create something entirely original.
Another fun idea is to make some slime and put it coming out of the pumpkin's mouth.
Check out our Eco Science Camp to learn how to make slime! You can use food coloring to make it fun fall colors or go the Halloween color route.
Take Fall Photos
One way to enjoy fall all year is by taking a picture that will last even with the changing of the seasons. Grab your phone or camera and head to your nearby park or hiking trail to take in the beauty of the autumn season.
Take pictures of the trees' new fall colors. Find some acorns or leaves on the ground and take some closeups.
Want to take fun pictures with your friends? Host a fall photoshoot for your family or close friends. A few fun props to grab include apples, pumpkins, fall flowers like chrysanthemums or sunflowers, hay bales or anything plaid. Set up near some colorful trees so you have them in the background. Have your friends pose by a tree with its bright red or brilliant gold leaves. Snap away!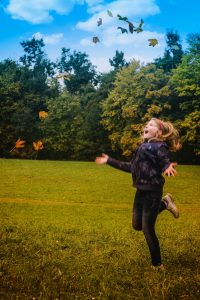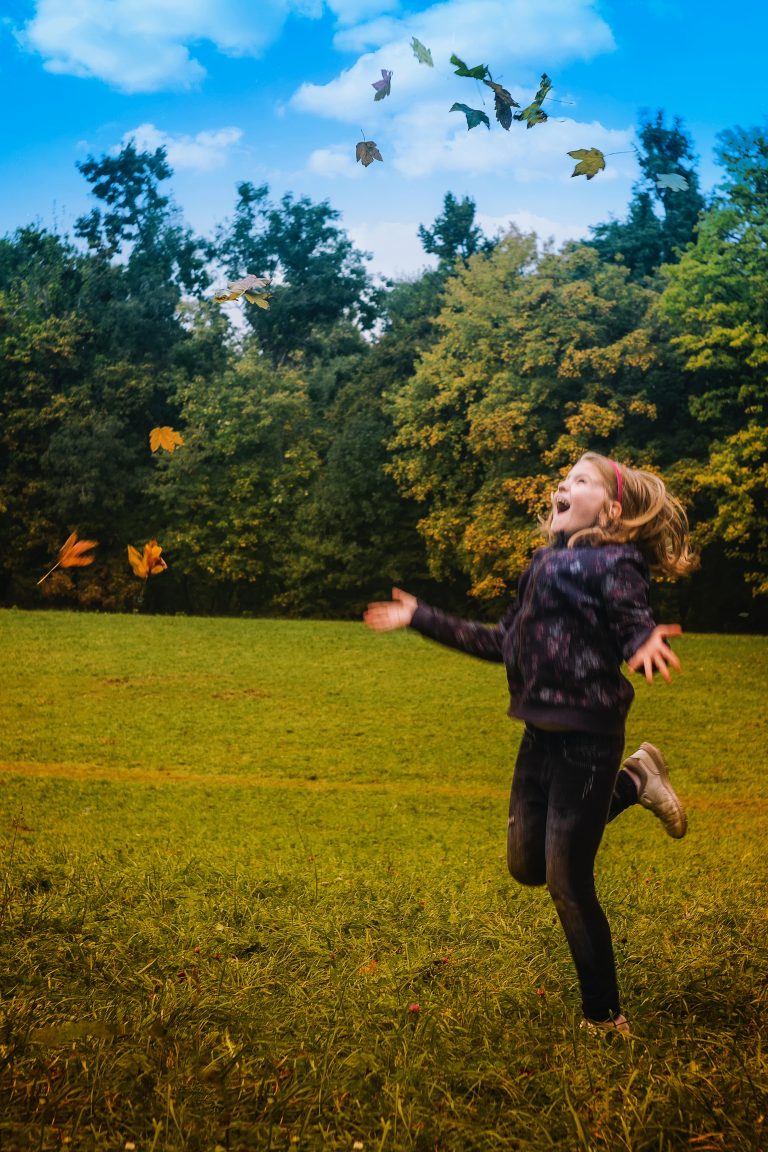 Rake up a bunch of leaves and take pictures of your friends jumping in the piles or having a leaf fight. Your friend can also lie down, and you can strategically put leaves around them. Then take a shot from above, zooming in the frame so it looks like they're in a pile of leaves. Or, they can just actually lie down in a pile of leaves and commit to the shot!
Check out our Photography Camp for tips on taking close up photos, new perspectives and shadow magic.
There are so many ways to enjoy the fall season, so we recommend getting out there before it gets too cold! Share your favorite fall activities to the Campfire.
Tagged:- arts and crafts, fall, fall activities, fall fun, painting camp, photography camp, pumpkins