Here are some cool facts you can share around the dinner table during Thanksgiving.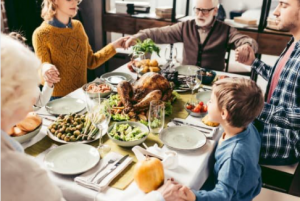 Fact #1: After writing letters for 17 years to Abraham Lincoln, Sarah Josepha Hale was able to convince the president to make Thanksgiving a national holiday on October 3, 1863. She is also the woman who wrote "Mary had a Little Lamb."
Fact #2: John F. Kennedy was the first president to let a Thanksgiving turkey go, while Richard Nixon sent his turkey to a petting zoo. George H.W. Bush is the president responsible for formalizing the tradition of pardoning a turkey in 1989.
Fact #3: The dinner menu for Thanksgiving didn't actually contain turkey. The menu included venison, duck, goose, oysters, lobster, eel, and fish.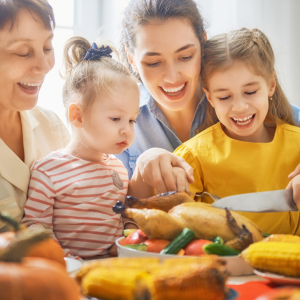 Fact #4: Every Thanksgiving Americans eat 704 million pounds of turkey!
Fact #5: "Jingle Bells" was originally a Thanksgiving song, not a Christmas song.
Fact #6: After the Macy's Thanksgiving Day Parade balloons used to be let go in the air.
Fact #7: A town in Connecticut once had a pumpkin pie shortage, so they decided to postpone Thanksgiving.
Fact #8: Each season the Butterball Turkey Talk Line that answers any Thanksgiving related questions answers almost 100,000 calls each season.
Fact #9: TV dinners were invented because of all the leftover food on Thanksgiving.
Fact #10: Benjamin Franklin wanted the turkey to be the national bird not the bald eagle.
Tagged:- family activities, Thanksgiving