Parents are looking for activities for their kids to do when the school day ends and they're still working. Without being able to drop kids at soccer practice or ballet lessons, it might be a little harder to keep the kids entertained.
Here are five activities for kids to enjoy when they are done with school for the day.
Get Creative With Crafts
Grab a bin, fill it with a bunch of craft supplies, and see what your kids come up with. Build art time into their schedule after school. Let them get creative! Some great options for the bin include: construction paper, glue, scissors, markers, pom poms, pipe cleaners, beads, string, crayons and popsicle sticks. If your kids are older and a little more responsible you can introduce glitter or paint. It's also worth dedicating a specific space to be the craft area. Cover a table with a plastic tablecloth or newspapers so you can easily clean up the mess.
For inspiration check out Summer Camp Crafts.
Escape With A Good Book
Reading is a great activity for kids to do on their own when they have some down time. Reading a good book can transport kids to a new world and let their imagination grow. Visit your local library and stock up on some books for the week. Or sign up for your library's digital system so you can rent ebooks. Create a reading nook where kids can go with their books so it's a dedicated quiet space for reading. Make it cozy. Put some blankets and pillows out, and make sure they have a good light nearby.
Learn A New Language
Kids are smart, and they pick up new skills easily. Why not have them practice learning a second language so they can be bilingual? That will help them later in life when they're looking for jobs or interacting with other people. There are so many free programs to use out there. Check out apps like Duolingo or Rosetta Stone For Kids to see what languages might interest your child. The apps present language learning in a fun way, plus it doubles as a chance for your kids to interact with technology. Or, if you don't want them using technology pick up a language learning workbook.
Learn An Instrumen
t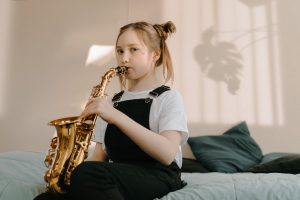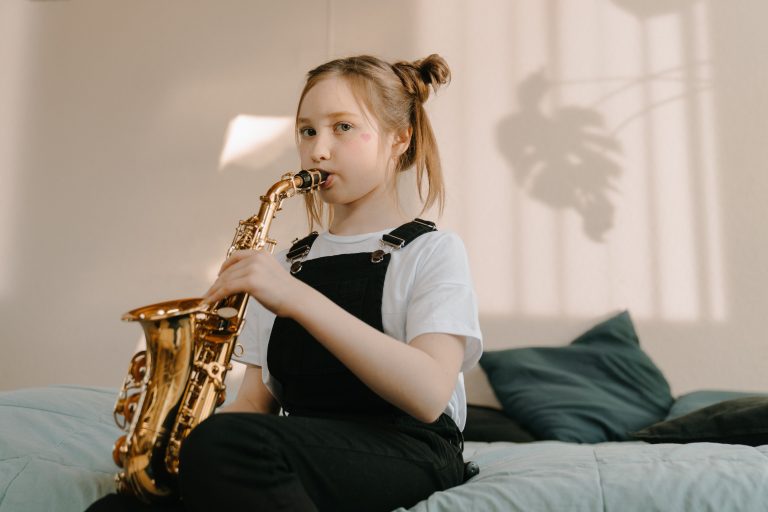 Music can lead to a better understanding of math, so why not let your kids try learning an instrument? Songs incorporate basic math skills like matching and comparing through changes in pitch, volume and rhythm, and patterns and sequencing through repetition of melodies. At Happy Camper Live your kids can choose from Guitar Camp, Keyboard Camp, Singing Camp, Ukulele Camp and Violin Camp. Learn about your instruments and start practicing!
Get Active
It's important to provide ways for your kids to be active at some point during the day. There are many health benefits associated with being active, including helping with disease prevention and strong bone growth. According to the U.S. Department of Health and Human Services kids ages 6 to 17 should do one hour or more of moderate to vigorous physical activity a day. Build recess into their school day, or build in a few hours after school is over. Things like hula hooping, kicking around the soccer ball or playing tag with siblings are all great ways to get some energy out. Whether your kid loves hiphop, yoga, basketball or taekwondo, there's something for them to explore at Happy Camper Live.
What activity do you plan to try with your kids after school?
Tagged:- activities for kids, activities for kids to try at home, after school activities